Staff at funeral homes in Spain have gone on strike to demand more workers as coronavirus deaths continue to rise.
Unions say more staff are needed to prevent the delay in burials that was seen during the first wave of the pandemic in March.
Europe is grappling with a second wave as cases and deaths continue to rise.
A number of countries have introduced new measures such as curfews and lockdowns to try and bring infection rates down.
Workers at funeral homes across Spain took part in a strike on Sunday. The strike came on All Saints Day, when families usually visit the graves of loved ones.
One funeral home in Madrid told AFP news agency that it needed between 15-20 more staff to handle the surge in deaths. On Friday, 239 deaths were confirmed in the country by the health ministry.
In March, burials had a delay of about a week and cremations took place in cities hundreds of miles away, as funeral homes struggled with the demand.
Spain has recorded more than 1.1 million cases and 35,800 deaths since the outbreak began, according to data from Johns Hopkins University.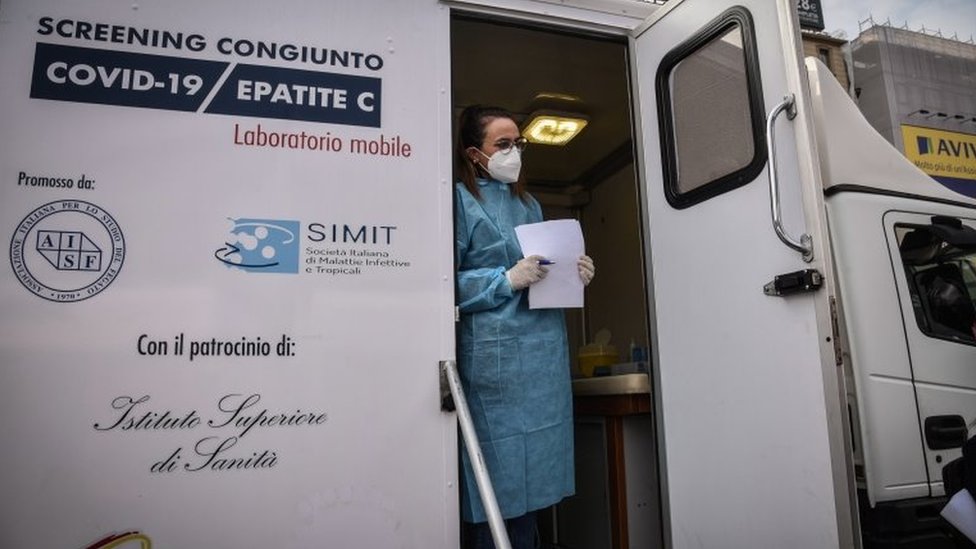 Elsewhere, in France Interior Minister Gérald Darmanin has reacted strongly to reports that a group of cadets at the national police school in Nimes held a clandestine party on the school's premises last week.
The news came as France reported 46,290 cases in 24 hours, compared to 35,641 the previous day. Another 231 people died over the same period, bringing the total to 37,019.
Italy is accelerating preparations for a further tightening of coronavirus restrictions in the country.
On Saturday, it reported 31,758 cases of the virus, a new daily record.
Health Minister Roberto Speranza warned that a nationwide lockdown appeared to be the only way to stop hospital wards becoming more crowded with coronavirus patients.
In an interview with newspaper, Corriere della Sera, Mr Speranza said the rising curve of transmission rates was "terrifying".
Restrictions are already in place in the country with cinemas, swimming pools, theatres and gyms forced to close.
Bars, restaurants and cafes have to stop table service by 18:00. However shops and the majority of businesses are still operating.
Copied from:BBC news
Disclaimer: All news on this website are copied from other news sources. It is important to check the source to verify the news.