A statement signed by Ursula Owusu Ekuful on Tuesday, March 22, 2022, stated that many Ghanaians were yet to acquire their Ghana Card, which is the sole identification card for the purpose of the registration and made it difficult for them to complete the registration process before the March 31 deadline.
"These issues make it imperative for the deadline to be extended to ensure that every eligible SIM card is captured and we produce a credible database by the end of the exercise. The Ministry of Communications and Digitalization has therefore extended the deadline for the registration of Subscriber Identification Module (SIM) cards to 31st July 2022," the statement said.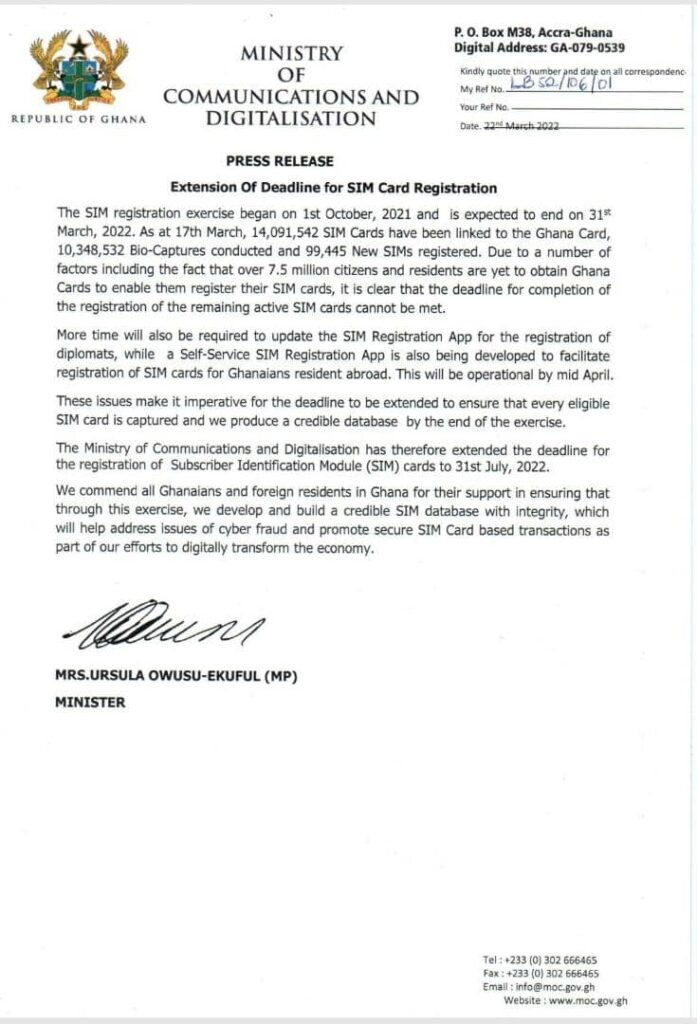 Source:myinfogh.com.gh
Disclaimer: All news on this websiteare copied from other news sources. It is important to check the source to verify news.